Retired Honduras international Wilson Palacios began his Stoke City career at the start of the 2011/12 season following his transfer from North London club Tottenham Hotspur in the summer of 2011.The Potters paid £6m to secure his signing from Spurs on the final day of August in 2011.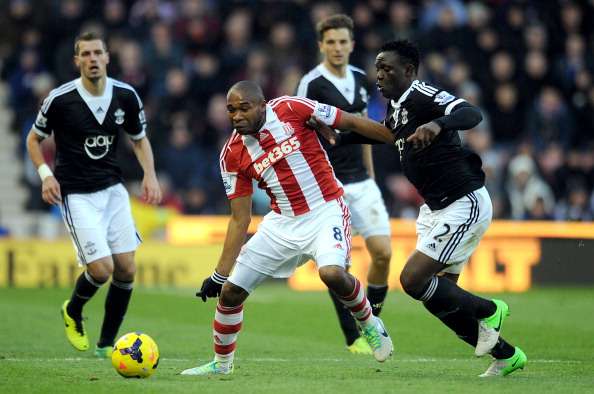 Wilson Palacios signed for Stoke City on the same day as Tottenham Hotspur teammate Peter Crouch and they both made their debuts in the win over Liverpool. Palacios and Crouch played their respective roles as Stoke City beat Liverpool 1-0 at home on September 10, 2011.
Honduras football legend Wilson Palacios battled to stay fit in the opening months of his Stoke City career due to tonsillitis. His first start for Stoke City in the league came against Manchester City away from home in December 2011.
Palacios was not a regular in the Stoke CityXI in the Premier League in his first season at the club though hewas more of a regular in the European team. Stoke City manager at the time, Tony Pulis revealed that the midfielder was battling with a knee injury and that fans won't see the best of him until the next season, the 2012/13 campaign. The Honduras player would go on to play just four league games during the 2012/13 season. All his appearances during that season in the Premier League came as a substitute.
Stoke City boss Mark Hughes named Palacios in the starting line-up for the first league game of the 2013/14 season. The Potters played their first game of that season away to Liverpool but the Honduras player could not feature after falling ill shortly before the game started.
Wilson Palacios played 21 times under Hughes during the 2013/14 season. In total, he played 53 games for Stoke City in four years in all competitions.