Wilson Palacios began his career at Victoria in his native Honduras alongside his brothers Edwin, Johnny, Milton and Jerry. The five players then moved to fellow Honduran club Olimpia. At Olimpia, Wilson Palacios became one of the idols at the club after a return of 32 goals in 102 matches. The midfielder was able to attract attention from clubs in European football with his performances for Olimpia.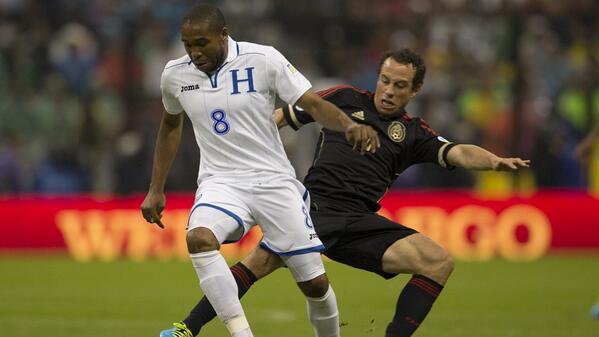 Honduras midfielder Wilson Palacios was able to gain attention on the international club football scene after a run of five league titles at Olimpia. He won the 2002/03 Apertura tournament, 2003/04 Clausura tournament, 2004/05 Clausura tournament, 2005/06 Apertura tournament and the 2005/06 Clausura tournament with Olimpia. One of his most memorable games at the club was against Marathon where he scored from the halfway line in the final minutes of the match to lead Olimpia to the 2005/06 Clausura tournament.
After making a big mark on the Honduran club scene, Wilson Palacios targeted a move to European football. To this effect, he announced that he would leave Honduras for Serbia to undergo a trial at Red Star Belgrade. The announcement on the Red Star Belgrade trial was made on July 14, 2007. Palacios did well during his trial at Red Star Belgrade which lasted for less than a month, but he was unable to sign after the Serbian club failed to pay his salary worth $1.5m for three years. Apart from Red Star Belgrade, he also had trials at Arsenal in England, AS Roma in Italy and Cagliari in Italy.
Wilson Palacios didn't get a contract at Arsenal, but he was able to get a recommendation from manager Arsene Wenger for him to join Birmingham City on loan in August 2007 which was the start of his football career in the European club scene.
Palacios returned to Olimpia in 2018 for a year during the veteran stage of his career after spending several years in Europe.