Wilson Palacios enjoyed a very good career with the Honduras senior team career. The retired midfielder enjoyed over a decade career with the Honduras national team. Wilson Palacios scored  five times in 97 games for the senior team during his 11-year stay with the team. The former Tottenham Hotspur, Stoke City and Birmingham City star made his debut in 2003 and went on to spend 11 years with the team before making the decision to retire from the team in 2014.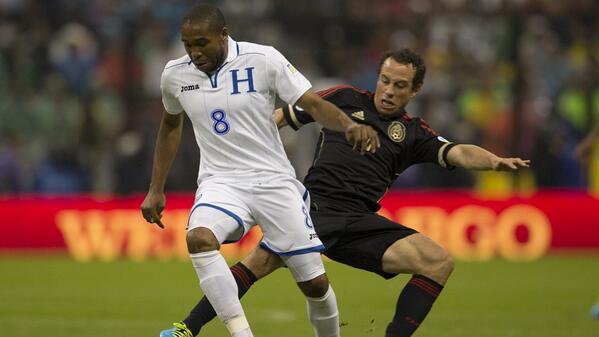 Retired Honduras star Wilson Palacios played his first game for his country during an international friendly clash with South American nation Paraguay. He wore the number eight shirt during his time in the Honduras senior national team.
Wilson Palacios made his Honduras debut against Paraguay in April 2003 and went on to turn out for the team 97 more times. He is widely known as one of the best Honduras senior team players alongside striker David Suazo.
The Palacios brothers including Wilson made history at the 2010 FIFA World Cup tournament on South African soil. The trio of Jhonny Palacios, Jerry Palacios and Wilson Palacios were able to achieve a historical distinction at the World Cup in South Africa over a decade ago. They became the first trio of brothers to represent their country at the FIFA World Cup tournament level. The three brothers were part of the 23-man Honduras squad to the tournament.
In addition to the 2010 FIFA World Cup tournament, Wilson Palacios also represented his country at the 2014 FIFA World Cup tournament in Brazil which was won by Germany thanks to the 1-0 win over Argentina at the end of extra time. Mario Gotze was responsible for the only goal in the final.
Wilson Palacios was given a red card for two yellow cards during the first group game for Honduras at the 2014 World Cup tournament in Brazil. The first game was against France and it ended in a 3-0 loss for Honduras.