Wilson Palacios wore the number eight jersey during his time with the Honduras senior national team. He scored five goals in 97 appearances for Honduras over an 11-year period. Wilson Palacios was an important member of the Honduras senior squad from 2003 to 2014.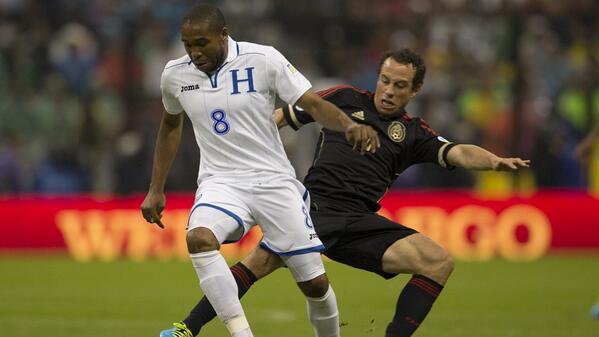 Palacios, 37, is a veteran of two World Cup tournaments for Honduras as he represented them at both the 2010 FIFA World Cup tournament on South African soil and the 2014 FIFA World Cup tournament in Brazil.
Wilson Palacios made his debut for the senior team against Paraguay during their international friendly clash in April 2003. He was able to attain the legendary status in Honduras football as one of their top two best players alongside David Suazo.
In his first World Cup appearance in South Africa, Wilson Palacios was able to make history alongside his brothers. They were the first trio of brothers to represent a single nation in the history of the World Cup tournament. His brothers are Jerry Palacios and Jhonny Palacios. For his second World Cup appearance in Brazil, Wilson Palacios received his first and only red card till date at the tournament after he was sent off for two bookings against France in the opening group game for both teams. The French team ran out 3-0 winners.
The first of his five goals for Honduras came against Belize in a 2005 Nations Cup clash.He scored one of the goals in a 4-0 win over Belize in February 2005. Wilson Palacios scored his second Honduras goal during an international friendly win over El Salvador in September 2006. He scored one of the goals in a 2-0 win at home.
Palacios scored his third goal in a 2010 FIFA World Cup qualifying win over visitors Puerto Rico on June 4, 2008. He was on target for the second goal on the way to a 4-0 win. He also scored in the return leg which ended in a 2-2 draw in Puerto Rico on June 14, 2008.
Wilson Palacios scored his final goal for Honduras against Panama in a 2014 FIFA World Cup qualifier on home soil as the two teams settled for a 2-2 draw.